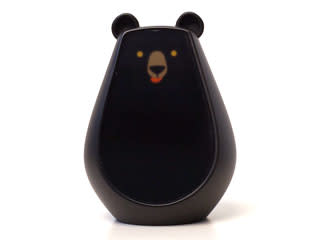 Bearbot - A lively universal remote control
Yes! It's Crowdfunding
---
---
What is this?
Tame your household devices with Bearbot, an emotive universal remote. Perfom specific hand gestures to teach him how to control numerous household devices (TV, air conditioning, lights and more).
You can take "Bearbot - A lively universal remote control" at indiegogo
Our website contains affiliate link which means that if you click on one of the product links and buy we'll receive a small commission. This help supports us and allows us to continue to keep finding and sharing awesome gadgets.
indiegogo
---
Yes! It's Crowdfunding
You may also be interested in the following product(s)