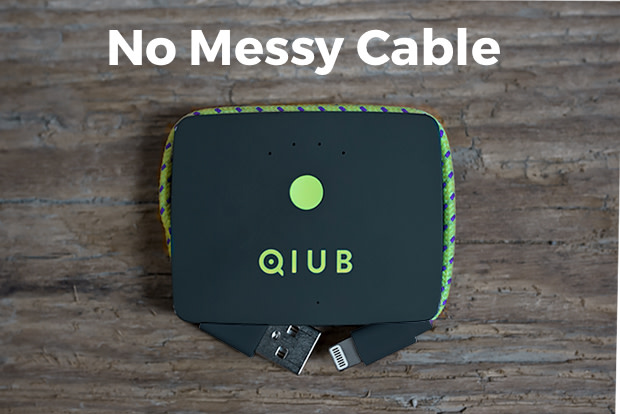 QIUB ( Power Bank,Cable,Memory All-in-1 Pocket Size)
Yes! It's Crowdfunding
---
---
What is this?
Carying power banks, cables and memory separately is outdated! QIUB is "The Swiss Army Knife of Power banks", world's first smart multi-functional mobile phone gadget with integrated cable, memory card reader and smart power bank features.
You can take "QIUB ( Power Bank,Cable,Memory All-in-1 Pocket Size)" at indiegogo
Our website contains affiliate link which means that if you click on one of the product links and buy we'll receive a small commission. This help supports us and allows us to continue to keep finding and sharing awesome gadgets.
indiegogo
---
Yes! It's Crowdfunding
You may also be interested in the following product(s)