How to sign up & cancel "Amazon Prime free 30-day trial"
May. 12. 2019.
by Oh,i gotta buy this
Do you have account of Amazon? If you have it, you could upgrade to Amazon Prime and it's as easy as signing up your account in the first place. But if you're new to Amazon, don't worry, just follow the step-by-step instructions below.
How to sign up for Amazon Prime if you have an Amazon account already.

STEP.1
- If you are not sign in, sign into your account first.
- Then click "Try Prime"

STEP.2
- Click "GET STARTED" button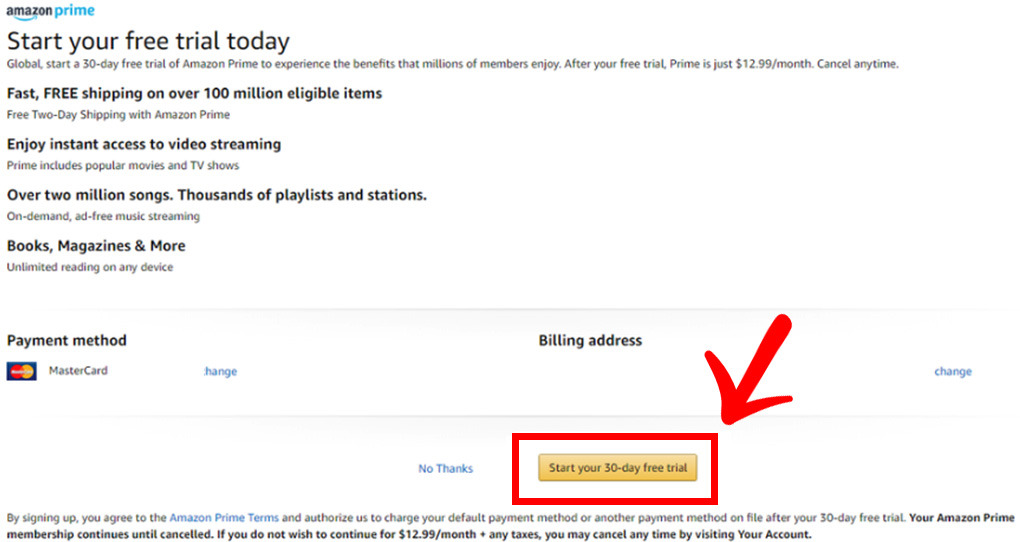 STEP.3
- Click "Start your 30-day free trial" then your Prime is started.
- If your credit card and address are not registered, you will be redirect registration page.

STEP.4
- Congratulations!! After become Prime member you can see that is changed "Try Prime" to "Prime"
- Once the trial period is over, your credit card will be charged $119($12.99 per month) for the year of Amazon Prime membership.
- If you don't want to be Prime Member anymore, you have to cancel it before the free trial is over.
How to cancel your Amazon Prime membership
If you decide to end your Amazon Prime membership before the free trial is over and you don't want it anymore, you can cancel at any time.

STEP.1
- Click "Your Prime Membership" of your "Account & Lists"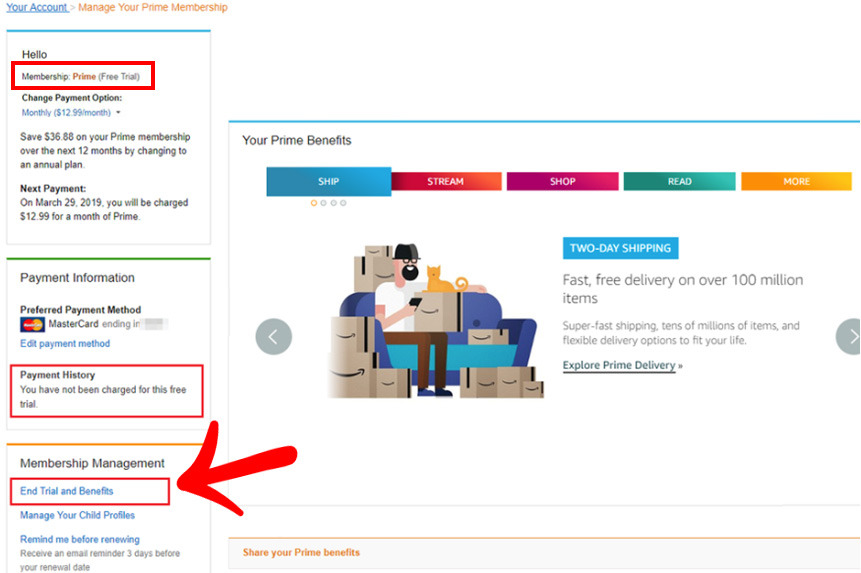 STEP.2
- You can check your prime status(Free Trial) and you can confirm that the payment has not yet been made.
- Click "End Trial and Benefits on the left sidebar"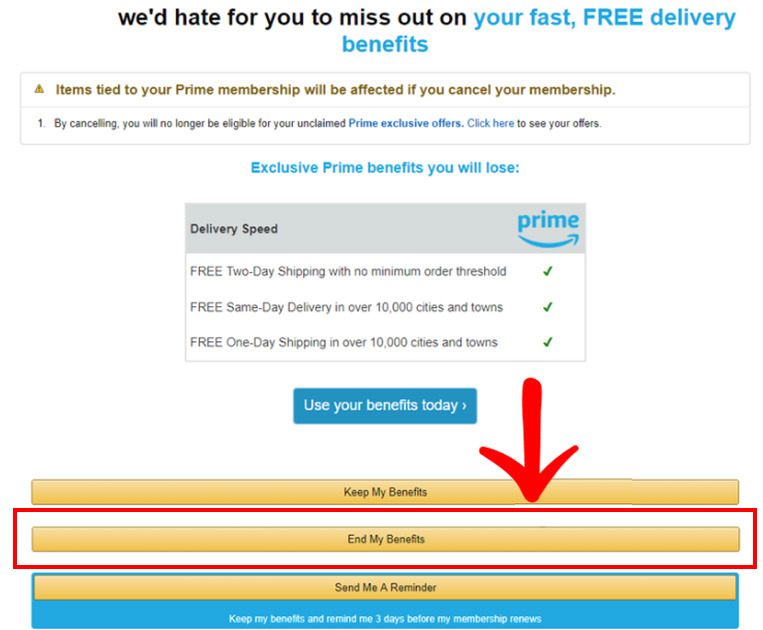 STEP.3
- Click "End My Benefits"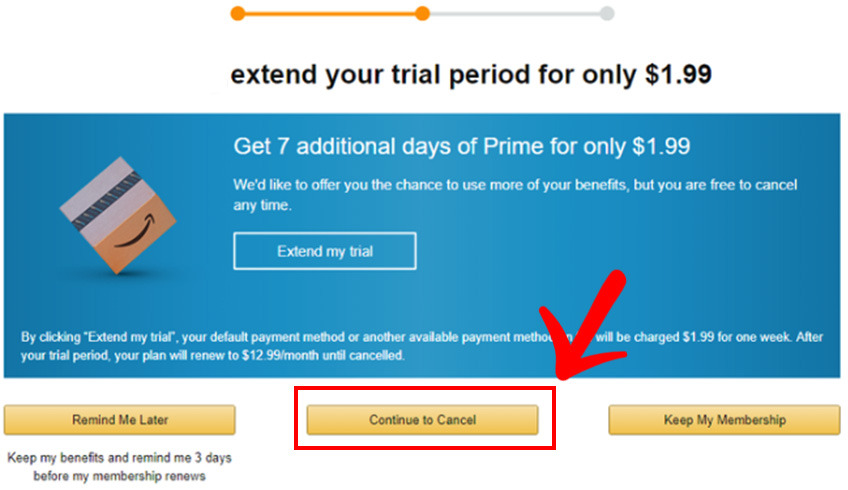 STEP.4
- Click "Continue to Cancel"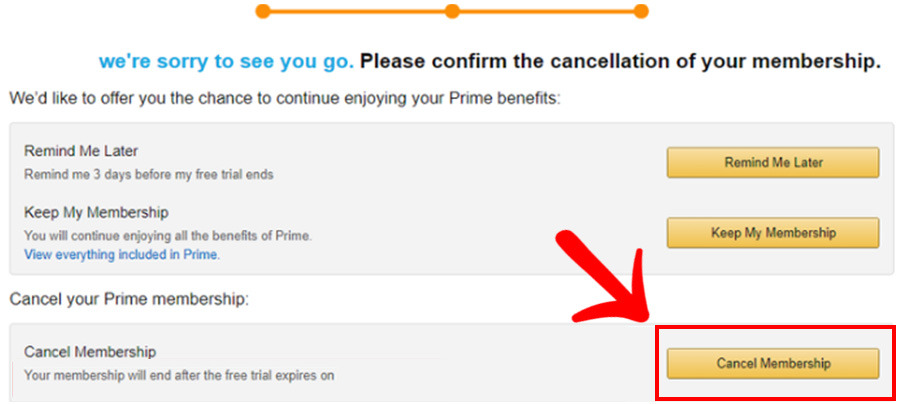 STEP.5
- Click "Cancel membership"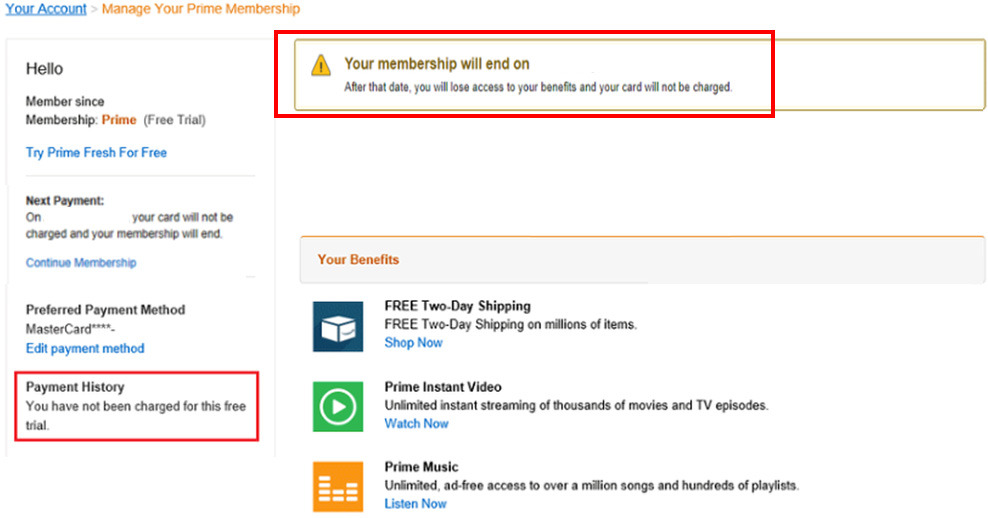 STEP.6
- If you see this page, your Free Prime trial is canceled but it is valid for 30-day.
- You can upgrade your account to Amazon Prime membership in the future anytime if you change your mind.